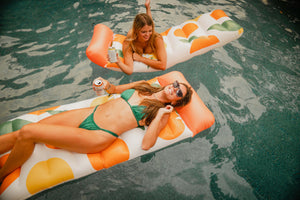 Made for active lifestyles
ISLAND ACTIVE
Island Activeis a crisp and clean premium light lager. Only 88 calories (per 12 oz.) and made without fillers or preservatives, it's the perfect fit for your active lifestyle. Born on the coast, enjoyed wherever your next adventure takes you.
VARIETY PACKS
Take It Easy Pack
Kick it Island-style with our Take It Easy Pack, which brings you four cans of each of our favorite Island Coastal beer flavors:
Island Lemonada
Island Southern Peach
Island Pomelo Grapefruit
Get Active Pack
Pop quiz: What's got just 88 calories and 2.6 g carbs but endless flavor and fun? If you answered "Island Active," treat yourself to this as a prize: Island Brands' new Get Active Pack.
Island Active Lime
Island Active Mango
Island Active Watermelon
Sunshine Combo
Two of the South's best-known exports — lemonade and peach tea — star in our Sunshine Combo, which brings you six cans each of:
Island Lemonada
Island Southern Peach
INVEST IN ISLAND BRANDS TODAY!
BECOME A PART OF THE BRAND THAT'S DISRUPTING THE BEER MARKET
Join our mission to bring the highest-quality, better-for-you beer to the world — and make a meaningful impact on our communities while we do it.
INVEST NOW